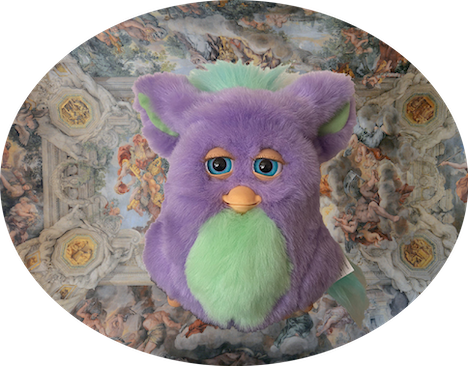 ♥Sweet Potato♥
★ Model: Funky Furby (Purple and Green) Emoto-Tronic Furby
★ Year: 2006
★Eye Color: Blue
I've been dying to get my hands on a Funky Furby for what feels like forever and I finally have one! This model is super fun to play with and I love the long tail and colors.
♥Scalloped Potato♥
★ Model: Caramel Syrup Emoto-Tronic Furby
★ Year: 2005
★Eye Color: Blue
Scalloped Potato was my first Furby I added to my small collection! I got him during my Japan trip back in Fall 2019! He was brand new in box and everything, he really inspired me to start my collection. Thank you, Scalloped Potato !!!
♥Burnt Potato♥
★Model: Witch's Cat Furby
★Year: 1998
★Eye Color: Blue
Mr. Burnt Potato, when I bought you I thought you were brand new but it turns out you were just shoved into the box again. But thats okay! You are still loved.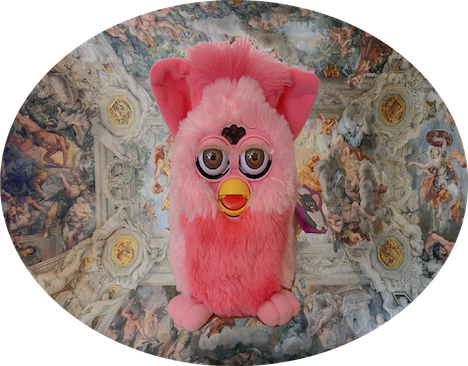 ♥Darlin' Yam♥
★Model: Pink Flamingo
★Year: 1999
★Eye Color: Brown
Words cannot describe how much I adore Darlin' Yam, he's named after the band Darlin' and my first furby with brown eyes!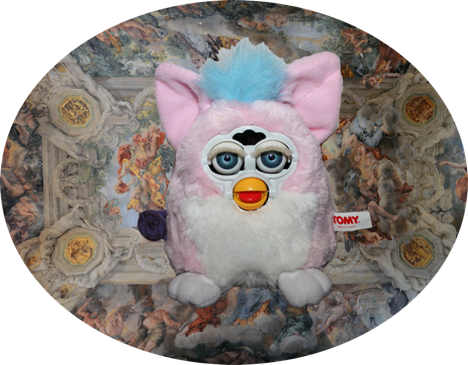 ♥Nugget Potato♥
★Baby Pink Furby Baby
★Year: 1999
★Eye Color: Grey
My first furby baby! The fur is so soft and sweet, he makes me want more of the Furby babies!
Even if you don't have an interest in Furbies thanks for clicking this page! I have only begun collecting Furbies since Fall 2019! I had a singular Furby growing up (Gen1 Snowball) unfortunately during multiple moves she got misplaced. However, my love for Furbies has never gone away! I can't wait to watch my collection grow!